General Podiatry and
Nail Surgery
General Podiatry and
Nail Surgery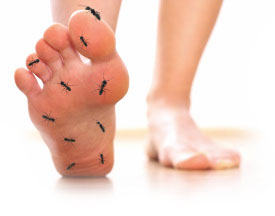 CONDITIONS.
Conditions we commonly treat include:
• Foot & Joint Soreness
• Sore Ankles & Heels
• Arch Pain (plantar fasciitis)
• Sore or Stiff Joints
• Retracted & hammer toes
• Muscle Cramps
• Bunions
Nail Surgery.
(for ingrowing or infected toenails)
In some cases, where conditions are more complex, a minor surgical procedure may be necessary.
This is a simple procedure that can be easily performed at our clinic using local anaesthesia.
Recovery time is quick and most patients are back to school or work the next day.
General Podiatry.
• Painful or ingrown nails
• Thickened or difficult to cut nails
• Infected or diseased nails
• Pressure sores and ulcers
• Calluses
• Cracked or Dry heels
• Painful Corns
• Skin Infections
• Warts
• Foot odour
• Sweating Feet
• Chilblains
Diabetic Or Arthritic foot care and prevention.
We can help you to manage your diabetic or arthritic foot care needs.
Diabetic Foot Care Overview.
Diabetes mellitus (DM) represents several diseases in which high blood glucose levels over time can damage the nerves, kidneys, eyes and blood vessels. Diabetes can also decrease the body's ability to fight infection. When diabetes is not well controlled, damage to the organs and impairment of the immune system is likely. Foot problems commonly develop in people with diabetes and can quickly become serious.
Arthritis of the Foot.
Arthritis is the leading cause of disability in Australia. It can occur at any age, and literally means "pain within a joint." As a result, arthritis
is a term used broadly to refer to a number of different conditions.
Although there is no cure for arthritis, there are many treatment options available. It is important to seek help early so that treatment can begin as soon as possible. With treatment, people with arthritis are able to manage pain, stay active, and live fulfilling lives, often without surgery.
Copyright ©2016 Eltham Podiatry • All Rights reserved