For all of your family
foot care needs
For all of your family
foot care needs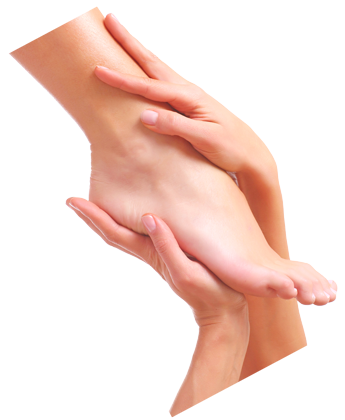 Problems with your feet or legs? We've seen it all!
Here at Eltham and Footscray Podiatry we provide care based on over 20 years of experience.
We are committed to achieving the best results for our patients at affordable costs, whilst using the latest techniques available.
Our dedicated team takes great care to ensure we listen and understand the needs of our patients.
• General podiatry
• Knee, hip or lower back problems
• Diabetic & Arthritic footcare
• Muscle fatigue and overuse
• Children's podiatry
• Sports injuries
• Nail surgery
• Gait & biomechanical assessments
• Orthotic prescriptions
• Gait re-education sports & overuse injuries
• Footwear advice
With years of qualified dedication to our podiatry services, Complete Foot Care Center would like our patients to feel comfortable, safe and open about their problems in our office.
You can rest assured we have all the right equipment and understanding to get you through your disease, injury or pain much easier than you could ever have imagined.
ABOUT US.
Eltham Podiatry was established in 1994
and is operated by our principal podiatrist, George Cotsanis
George has over 20 years of clinical experience and has extensive knowledge
in his field.
As a member of the Australian Podiatry Association, he is committed to continuing professional development and providing services of the highest standard using the most current and effective techniques.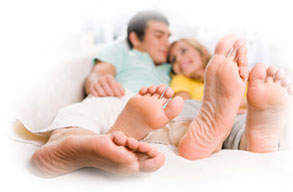 TAKING CARE.
Taking care of your feet and ankles are important to the overall health of your physical and mental well being.

They are the support that keeps you up and are a very complicated area of the human body. Whenever you have any questions about fungal infections, sprains, breaks, diabetic shoes, ingrown toenails or any other foot-related issue, give us a call and we'll check it out.
For your convenience, we have locations in Eltham and Footscray, and we accept many methods of payment.




Reception is available:
Monday - Friday 9.00am - 5.00pm
(answering machine operates during the lunch hour)
• Veterans Affairs (Gold Card) Bulk Billed *
• Concession Rates Available
for pensioners or H.C.C holders
• Medicare (EPC Plan) Bulk Billed *
• TAC & Work Cove
* Initial GP referral required

Member of:
Australian Podiatry Association
Victoria.
If you are interested in what we can offer you, please feel free to contact us directly.
A member of our experienced team will be delighted to take your call.
We look forward to hearing from you.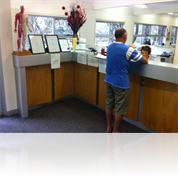 Copyright ©2016 Eltham Podiatry • All Rights reserved